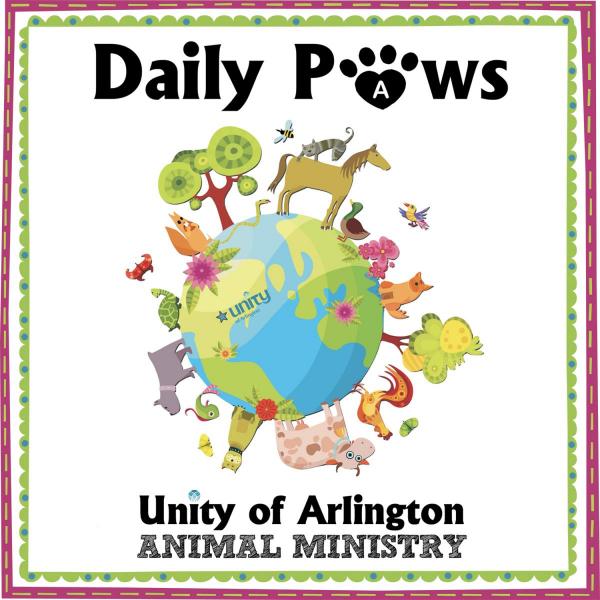 "But ask the animals, and they will teach you." (Job 12:7)
Unity of Arlington serves more than just humans -- we create sacred space for our beloved animal community as well with our Animal Ministry, Daily Paws.
Animals are valuable members of our families and community. Indeed, pets are some of our greatest spiritual teachers.
Our Daily Paws volunteers offer support for pet owners in our congregation, outreach projects, and other resources in our local community. 
Daily Paws is active and visible throughout the year to coordinate a variety of volunteer service projects.
Annual Blessing of the Animals
Every October we offer a community-wide Blessing of the Animals.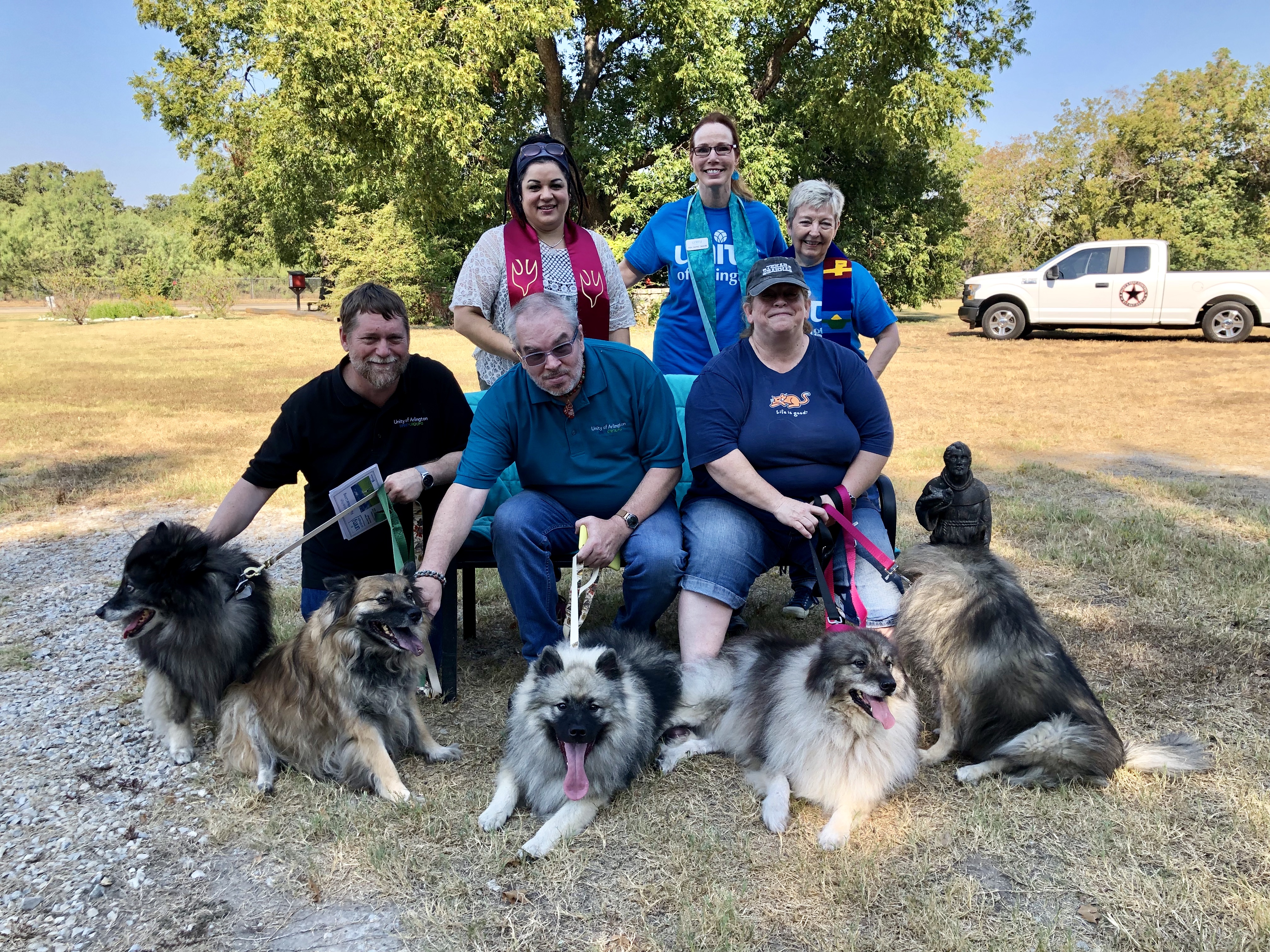 Members and non-members alike are invited to bring their pets -- any pet! -- to the grounds of Unity of Arlington to celebrate our connection with the animals in our family.
Rev. Anne and her team offer blessings for the animals and each family receives a blessing certificate.
Interested in volunteering with our Daily Paws Ministry? Let us know!